Spinning...again?
My quest for a spinning wheel is proving rather frustrating due to the costs involved, ok, ok, whine, whine! LOL! However, finally I lucked upon a seller on Etsy who does layaway's so with $100 down and then I pay as I can I may have my wheel by the end of summer. What's that? You want to know which contender I finally chose... and the winner is...
I hemmed and hawed over the prices as well as the designs and then I finally came to the realization that if I wasn't going to have a spinning wheel that looked like a spinning wheel, much less moved like a spinning wheel I was defeating my very purpose behind the whole spinning thing to begin with... it is a very meditative process to sit and spin listening to the sounds the wheel makes as your yarn is spinning into creation - without that I might as well just buy my yarn and save the expense! I can be dense sometimes, lol!
Now, being me I don't really want to wait to spin until the end of summer so I went on another quest for an alternative until my wheel is my own. I've tried the drop spindle route with moderate success but it was to demanding with the fibromyalgia so... voila, the supported spindle!
Since many of you don't spin and are not planning on this adventure anytime soon I thought I would share what I've learned and ultimately ordered
Aside from the ubiquitous drop spindle there is a whole class of supported spindles that come in many different styles and objectives. Most of the supported spindles I learned are designed to spin lace or sock weight yarn... OK, I said to myself, I make socks so my time won't be wasted! :D
Ready? OK, here goes...
Russian Spindle averages 11"- 14" at around $35.00
(these spindles also requires a cup of sort to sit in, hence the "supported" spindle)
cup averages $17.00 or more depending upon the type of spindle
The Navajo Spindle measure 32" and averages $57.00
The French Spindle also averages 11" -14" and is around $35.00
The Tibetan Spindle averages 11.5" and as a custom order around $80.00
The Modified Tibetan Spindle averages 11.5" and with the spinning support bowl $110.00
So what did I end up with? Well, since I do plan on spinning mostly on a spinning wheel, eventually, I didn't want to spend a small fortune now... I just want to get into the spinning thing...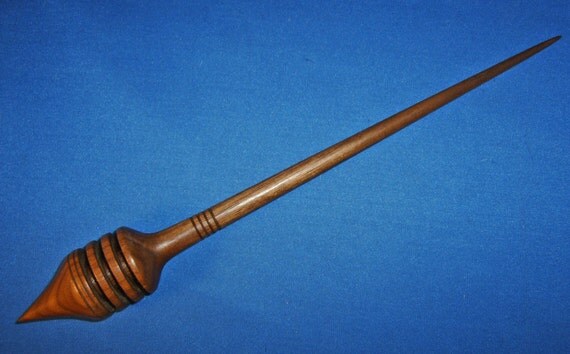 A nice walnut traditional Russian spindle at $25.00 and a hand thrown ceramic bowl in amber and aquamarine for $17.00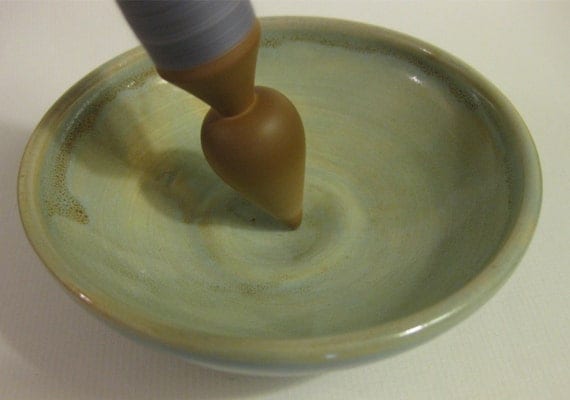 I also ordered a custom French spindle from this fabulous spinner/spindle maker from out in Washington state but I won't show you the pictures until sometime next month when it is scheduled to be made and shipped.
Happy spinning or at least warm thoughts to all of you in the colder climes...
As always, Hugs and thanks for popping by for a visit...
Beth